Proof of reincarnation, by Jordi Griera.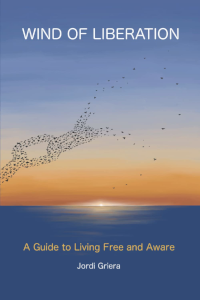 My first wife, Mariona, had recurring dreams since her childhood. Fifteen years into our marriage, they started to be more frequent. In the morning, she'd say, "I had one of those dreams tonight," and tell me about it. They were multiple and of a remarkable realism. Furthermore, they had core elements that would place them in surroundings dating back centuries.
In some, she was carrying secret letters through deserted streets, at night and without any lights; she thought they were messages for conspirators because she was hiding. In others, she saw a cathedral crypt with white marble statues. Other nights she saw herself descending a flight of stairs to enter a vast, dark Romanesque church ornamented with extraordinarily rich damasks.
Still, she was in a cloister; or on a pilgrimage on foot along the banks of a river, with donkeys and dressed "in very ancient plain attire", crossing the river, sleeping in a hollow on the way, passing near a dormant volcano, etc.
Other nights she saw herself going through the streets of a village with ochre-coloured houses, like those of Piedmont or Lombardy. I also remember her mentioning a hermitage devoted to the Holy Trinity, situated in a valley between three hills.