Webinar and Launching of "Regressions Therapy: The King of Therapies". June 26, 2021.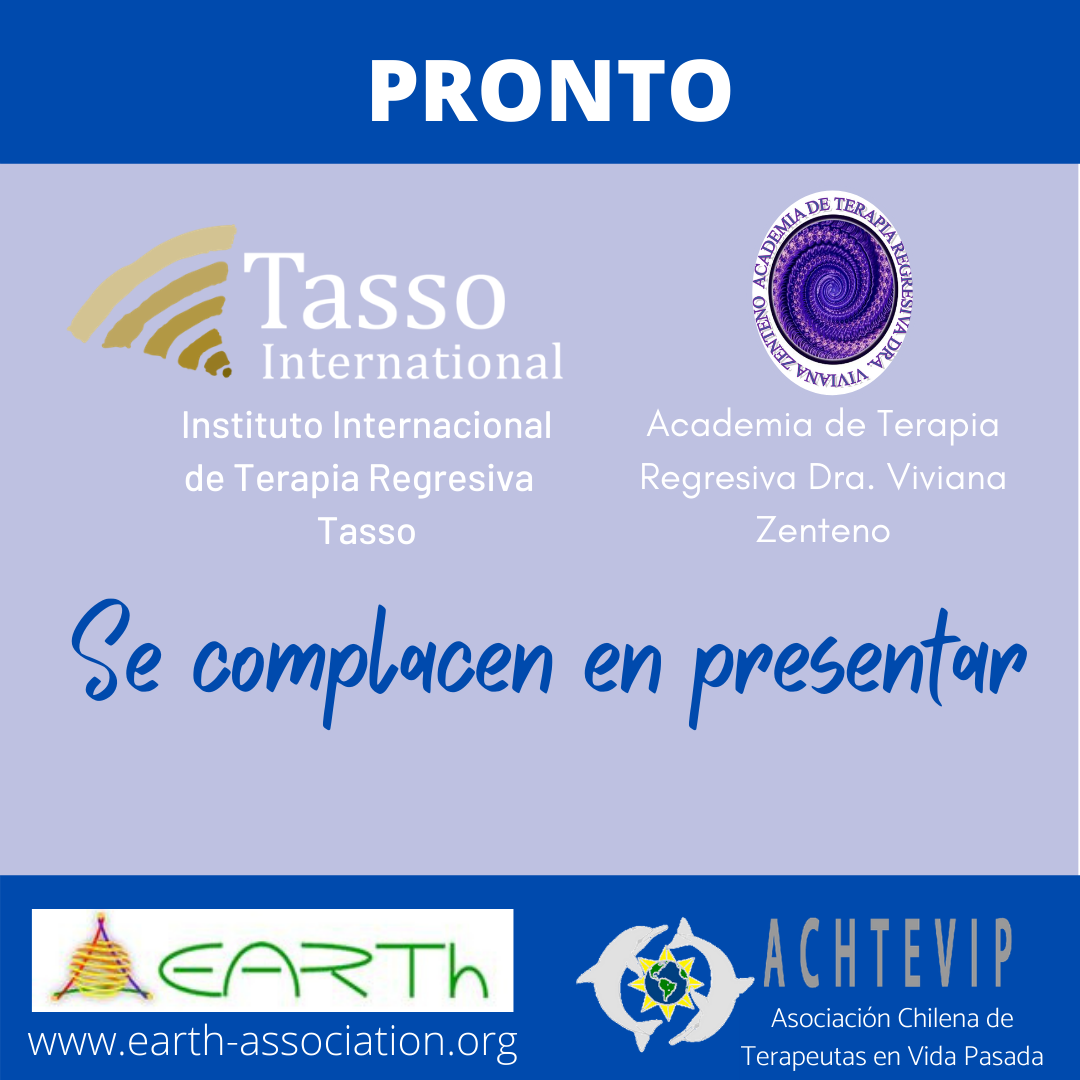 Post English translation: Loto Perrella.
https://terapiadelalma.org/lanzamiento-en-espanol-del-libro-sanacion-profunda-y-transformacion/
Form for webinar "Regressions Therapy: the King of Therapies":
https://terapiadelalma.org/formulario-seminario-web/
Academia de Terapia Regresiva Doctora Viviana Zenteno:
https://www.tassointernational.com/
We are pleased to introduce:
Webinar and launching by Dr. Hans Ten Dam, author of the book:
"Deep healing and transformation. Handbook of Transpersonal Regressive Therapy", translated into Spanish.
Saturday, June 26, 2021:
From 10 to 12 a.m, Costa Rica and Nicaragua.
From 11 a.m. to 1 p.m., Colombia, Peru and Mexico.
From 12 a.m. to 2 p.m., Chile.
From 1 to 3 p.m., Argentina and Brazil.
From 6 to 8 p.m., Canary Islands and Portugal.
From 7 to 9 p.m., Spain, Catalonia and Italy.
Price: 30.00 US$, 20,000 CLP.
With the cooperation of:
Earth Association:
https://www.earth-association.org/
Asociación Chilena de Terapeutas de Vidas Pasadas, ACHTEPIV:
Thanks for forwarding this information.