Doctor Ronald Schulz International Award.
Background.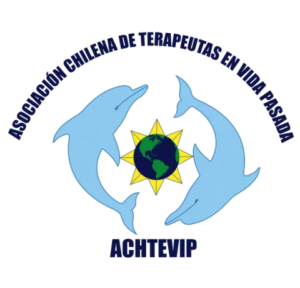 Doctor Ronald Schulz Grangier was a pioneer of Regressive Therapy in Chile, and although he did not create the Therapists Association, he inspired its creation. In the mid-2000s, he and Doctor Viviana Zenteno came together to outline this dream.
However, his death in November 2006 interrupted the project. Many years passed until the enterprise culminated in the Chilean Association of Past Lives Therapists (ACHTEVIP) in January of 2013. For that reason, the idea to commemorate the name and the legacy of this authentic one master, Ronald Schulz, was in place since the birth of the Association
We call for candidacy according to the following rules: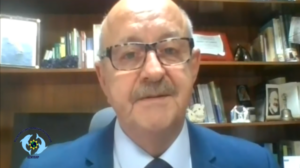 ACHTEVIP will award the Doctor Ronald Schulz Prize, in the category of distinguished people, to those candidates, Chileans or foreigners, specialists and / or teachers of Regressive Therapy or scholars of Reincarnation who have distinguished themselves in their career and contribution to human development. Candidates must be alive at the time of the proposal.
Doctora Viviana Zenteno Cereceda, special distinction Doctor Ronald Schulz 2021.

Nominations for the award of this distinction may be made by individuals or groups of people. All duly individualized.

Those who make the nomination proposal must be –at least some of the members of the group– past life therapists.

Nomination proposals will be submitted between July 2nd and September 30th of each year to the Board of the Association, by e-mail to the e-mail addresses indicated at the end of these rules.

Along with the proposal, a brief biography of the nominee must be accompanied, indicating the arguments and grounds that justify it.

The award will be decided by a Special Jury appointed for this purpose by the Board, no later than the 2nd of September of each year.

The jury will take a decision before November 1st of the respective year, announcing the decision privately to the President and Vice President of the Association, who will inform the winner of the decision, keeping it in reserve if deemed necessary.

Galvan granted to Doctor Juan José López Martínez.

The award ceremony will be held in November of each year. (For the first time in 2021, and given the global health situation, it will be a virtual event). The prize (in 2021) will consist of a galvan that will be engraved with the data and the logo as decided by the logistics managers (Vice President and Secretary of ACHTEVIP in conjunction with the Networks Commission).

However the news and the visual record of the ceremony will be advertised on all of the Association's networks.
Emails for receiving nomination proposals:
presidencia

achtevip.org
secretaria

achtevip.org
Post English translation: Núria Comas Viladrich.