Book News from Malaga…
Twelve Therapists Try out the Ragressions Therapy.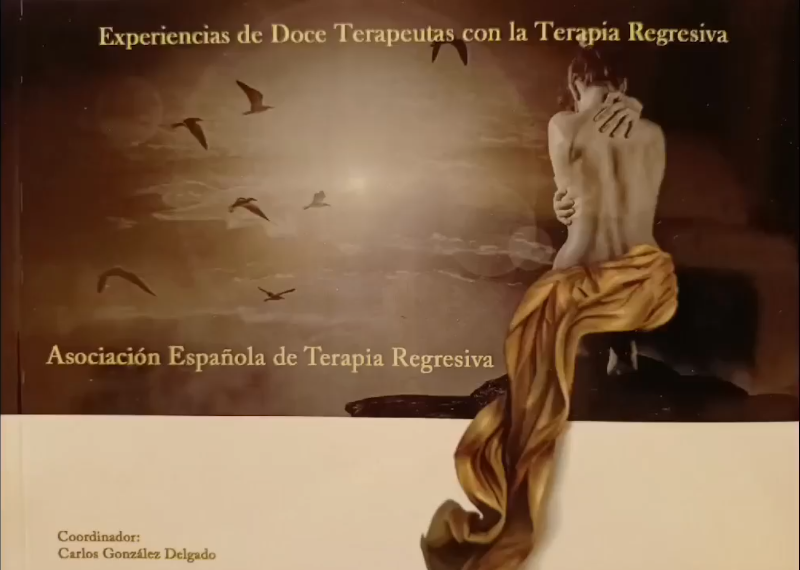 https://odysee.com/@libros-castellano:c/Primer_libro_de_la_Asociacion_Espanola_de_Terapia_Regresiva:e
News from Malaga. ATMA Centre, seat of the Asociación Española de Terapia Regresiva (AETR) [Spanish Association of Regressive Therapy]. First book on Regressions Therapy published by our Association. This work has been coordinated by Carlos González Delgado, in cooperation with 12 experts specialized in Regressions Therapy, and members of our Association.
The authors of this work are: Andrés Lagar, Carlos González, Chelo Rodríguez, Gina Rodríguez, José Luis Cabouli; Leopoldo Cebellos, Luisa Estremera, Maithe Pardo, María José Panero, Sergi Estrany, Sonia Tapiador and Susana Villegas.
If you want to know more about the Regressions Therapy, we suggest you read our book with its over 300 pages. It contains literal transcripts of the regressions, comments by the specialists and real evidence from the patients themselves. It shows the great effectiveness of this technique in a very great variety of therapeutic situations.
You may buy the book, with its high quality presentation, from the co- authors or in any bookshop. Do not forget that the presentations offered through the net may lack their flaps and be of a lower quality.
This publication has been paid for by the co-authors themselves and the copyrights have been fully handed over to the AETR. As president of the AETR, I wish to thank for their generosity all the co-authors of the work, and at the same time to acknowledge the high professional level they have attained, which is clearly shown in its pages.
Great blessings for all the clients of our services, for all the co-authors of this work and for all the members of AETR. Together we keep moving forward.
Book: Experiencia de doce terapeutas de la terapia regresiva. Coordinator: Carlos González Delgado.
Date of creation in Facebook: Saturday, 11th June 2022, at 10.01 a.m. Date of creation in Odyssee: Saturday, 11th June 2022. Length: 1 minute 59 seconds. Language: Spanish.
Source:
https://www.facebook.com/100063754560075/videos/352864613539417/
Post English translation: Loto Perrella.