Interview to Carlos Gonzalez Delgado on presentation of his Book Terapia regresiva básica.
https://odysee.com/@formacion-en-terapias-del-alma-castellano:8/Mijas_Hoy_Entrevista_a_Carlos_Gonzalez_Delgado:b?r=FitcvuVn44UzRQGK1hdRJP7FFx2qq2Co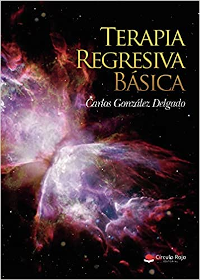 Mónica López interviews psychologist Carlos González Delgado, President of the Asociación Española de Terapia Regresiva (AETR) [Spanish Association of Regressive Therapy (AETR)], who is the autor of the book Terapia regresiva básica (Basic regressive therapy). Programme: Mijas Hoy-Entrevistas. Interviewer: Mónica López. Broadcasting on: Tuesday, March 29, 2022. Video publication in Odyssee: Friday, April 15, 2022. Length: 12 minutes 2 seconds. Language: Spanish.
Link to the original video in Mijas Hoy-Entrevistas:
https://mijascomunicacion.com/?a=0&r=0&t=52&e=1462&p=0
Post English translation: Loto Perrella.