Understanding through experience and Evelyn's evidence in Occitanian.

We inform you that the documents Understanding through experience and Evelyn's Evidence, two pieces from Brian Weiss' books, are now available for Occitanian speaking internauts. Doctor Brian Weiss is a psychiatrist and past lives therapist. The links for both documents are available through the page Appointments and testimonials in each of the languages where they have been translated.
These translations happen on the seven hundredth anniversary of the death of the last known historical member of the Cathar religion, those known as the Good Men and the Good Women, or the Perfect Ones, Gilhem de Belibasta, who died at the stake at Vila-Roja de Termenés, burnt by the Catholic Inquisition. It was in 1321, the day depending on who tells the story, and it could be either August 24 or October 24. Some say that before dying he made the following prophecy: "700 years from now the laurel will blossom".
Occitania was a nation which lost her integrity and her liberties defending a faith which combined the belief in the Christ of the Roman era and reincarnation. With these translations we wish to help those Occitanians who remember this fact to become aware that at present there are therapists who help their patients to heal the wounds of their subconscious, even those which come from previous lives. This reality is known both by many of the Occitanian forerunners and by these soul therapists.
Besides, the knowledge of the true culture and history of each one of this planet's nations is a common heritage of the whole of Humankind, which must be safeguarded so that, those who practice the souls therapies may better document the circumstances of the past of the souls of different patients who submit themselves to regression, and of the disembodied souls which occupy other peoples' bodies and which must be redirected in their path of spiritual evolution.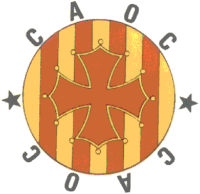 We thank again Professor Federico Marino for his work and the Cercle d'Agermanament Occitano-Català (C.A.O.C.) – Cercle d'Afrairament Occitanocatalan (C.A.O.C.) [Catalan Occitan Twinning Circle (C.A.O.C.)] for their help.
Team of the "En cos i ànima" web site.
Sunday, 15th August 2021.
Translation into English of this presentation by Loto Perrella.
The links of the translations into Occitanian are available again at:
Respectar los individus de las autras condicions. Lo testimòni d'Evelyn (The respect of individuals of other conditions. Evelyn's evidence).
Aiceste cas del Doctor Brian Weiss aperten a una pacienta qu'a aquí lo nom d'Evelyn, ont es confirma la necessitat d'aprene de respectar las personas qu'apertenon a un collectiu alièn.
Brian Weiss. Same Soul, Many Bodies (Molts cossos, una mateixa ànima).
Traduccion a l'occitan d'aprèp la version anglesa originala: Federico Merino.
A la compreneson per l'experiéncia (Understanding through experience).
Lo Doctor en psiquiatria Brian Weiss relata las seiunas investigacions inicialas a la recèrca de referéncias sus la reencarnacion après los sieus primièrs passes en la tecnica de la terapia de vidas passadas.
Brian Weiss. Through Time into Healing (A travèrs del temps en la guarison).
Traduccion a l'occitan d'aprèp la version anglesa originala: Federico Merino.